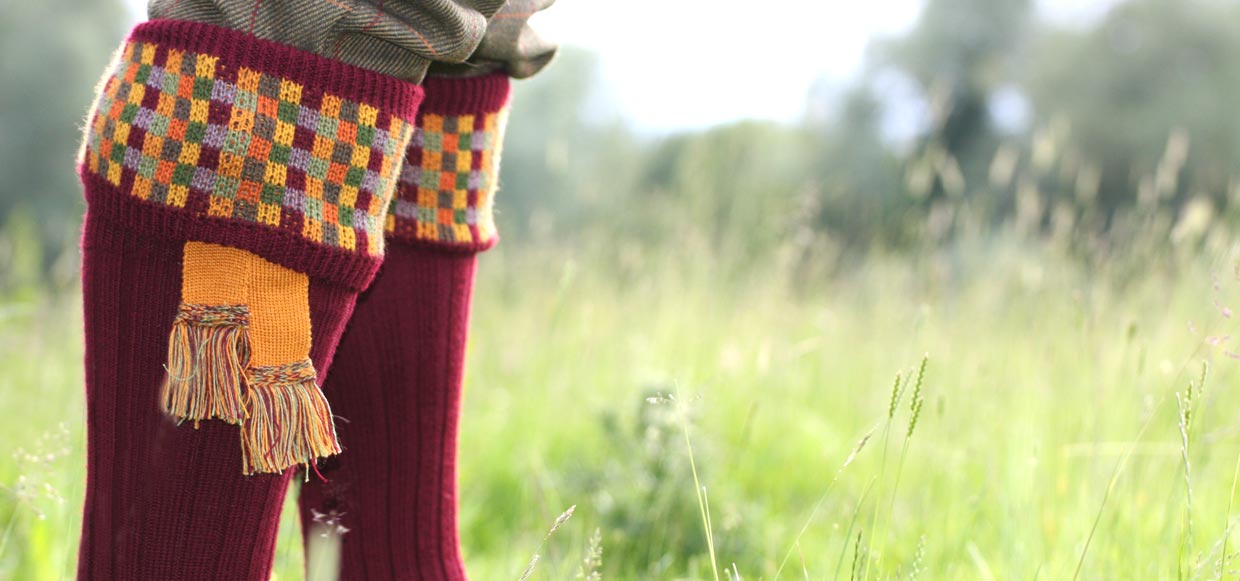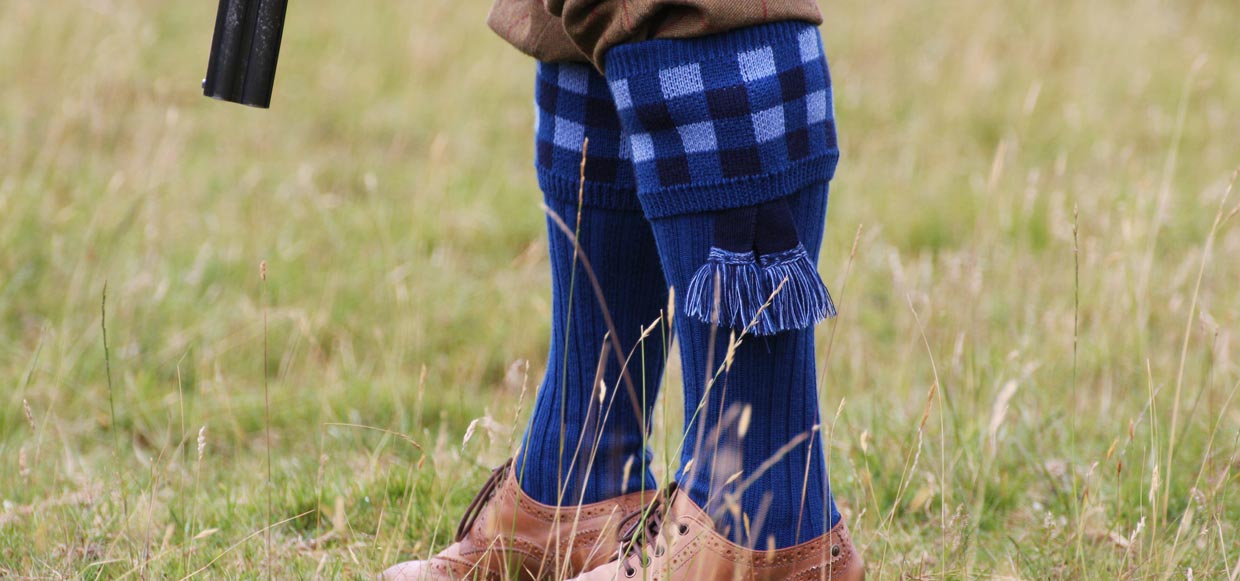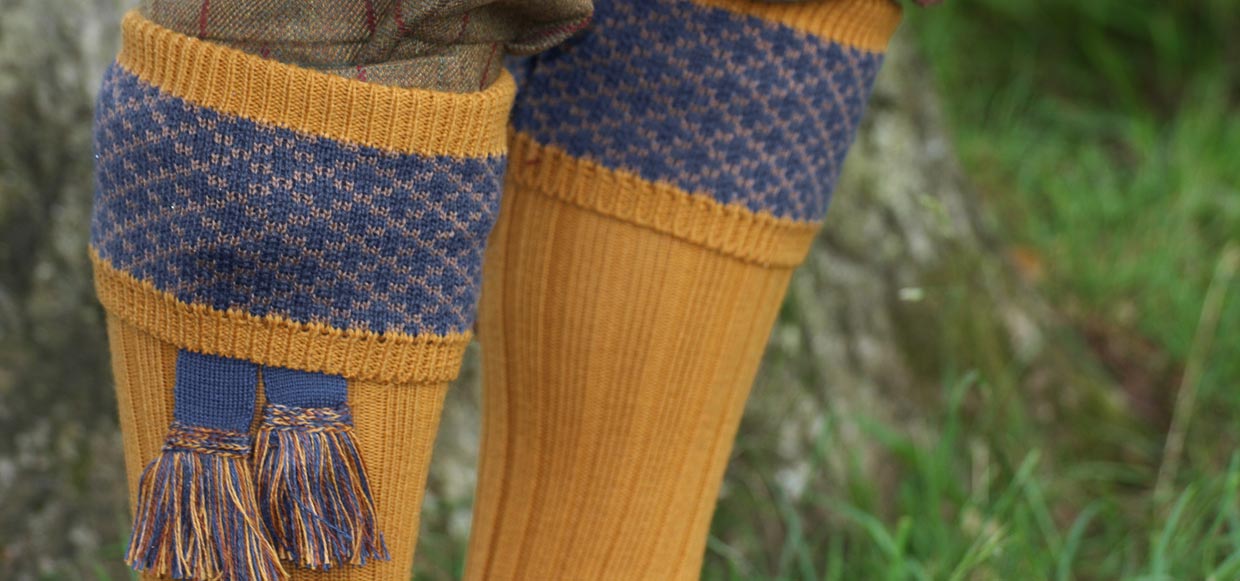 Men's and Ladies Shooting Socks in Merino wool
Every sock is British made, specifically and personally chosen, together with our exclusive Shooting Stocking designs, for you. We have even more styles for larger feet, and wider calves and free delivery for orders over £50.00 to the UK mainland.
So, whatever your quarry, we've got camel, goat, rabbit to add – if you want cashmere, angora or cotton, subtle or extravagant, our Shooting Socks and our service are unbeatable.
Help and advice if you would like it - just get in touch.

Please answer 1 to 4 questions below to help you find your ideal socks
What is your foot size?

What colour would you like your socks to be?

Would you like any of the following features built in?
What would you like your socks to be made of?